Check out Sanger West's Student-Produced Episodes brought to you by the Multimedia team!
Get started with some highlighted information you don't want to miss.
Absences
To clear your child's absence, please call our office staff at (559) 524-3100.
Join Our Real-Time Communication Platform
Keep informed with your school and child's classroom by signing up with Remind right on your mobile device. Available on iOS and Android.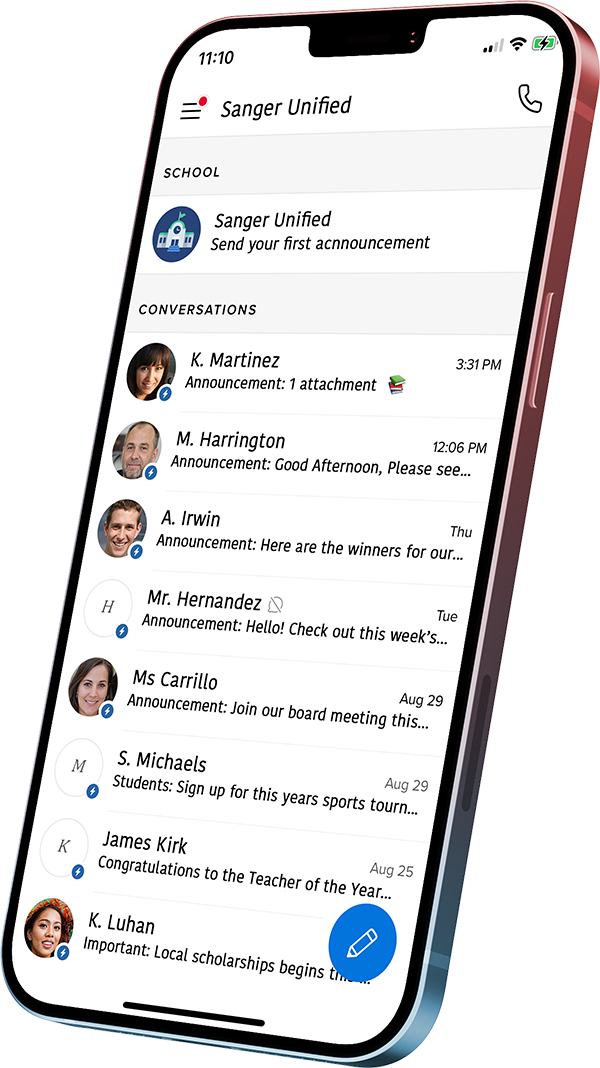 High School campus is taking shape. We can't wait to open the building up in August!
Sanger West High offers progression courses designed to provide students with the opportunity to gain skills and work experience through carefully crafted 'pathways'.
Stay Connected, Stay Involved
Stay connected, informed, and involved with your child's education by leveraging our online services and learning resources.
School Wide
Westpectations
Learning Environment

Citizenship

W
WORK HARD

Follow directions
Stay on topic
Complete and submit assignment on time
Do your own homework

Follow through with commitments
Manage time efficiently
Show self accountability

E
ESTABLISH
CONNECTIONS

Engage in discussions and activities
Provide encouragement
Ask questions
Connect with your teacher

Be kind
Be involved in activities
Connect with others
Give back to your community

S
SHOW RESPECT

Listen in
Use positive and encouraging language
Keep all comments appropriate
Take turns talking

Listen to opinion of others respectfully
Keep language appropriate
Leave your surroundings clean
Embrace diversity

T
TAKE INITIATIVE

Arrive on time
Actively participate
Find a suitable workspace
Communicate with teachers proactively

Attend tutorial
Ask for help when needed
Support your peers
Sanger Education Complex Phase II
Construction is under way for phase two of the Sanger Education Complex.
Phase II will expand the high school campus academic capacity with an additional two-story academic core. Academic support buildings, including the student union (food service + library), main competition gymnasium, and black box theater will round out Phase II and allow the District to operate the high school campus independently from the junior high.